Information about Okaloosa County
Amateur Radio Emergency Service Group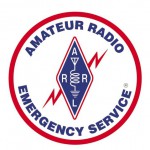 The Amateur Radio Emergency Service (ARES) is part of the Amateur Radio Relay League's (ARRL) extensive volunteer field organization dedicated to public service. ARES is comprised of amateur radio operators who volunteer to provide a resource of trained operators for reliable primary or secondary communications links for governmental agencies and non-profit organizations. Every licensed amateur, regardless of membership in the ARRL or any other organization, is eligible for membership in ARES.
If you are interested in joining, call Capt. John Johnston, W4KKJ, ARES/EC Okaloosa County at 850-651-4545.
Monthly meetings will be held at the County EOC, 90 E College Blvd, Niceville, FL 32578, every Third Saturday at 2:00 pm CT.
The meetings are in a closed access area. Please do not press doorbell, call 850-651-4545 or 850-902-3550 for entrance.
You can also check in to our net, held every Monday night at 7:00 PM on the Eglin Repeater 147.120 (+offset, 100hz tone).
Helpful ARES Publications